"In less than two weeks, I'm going to run my first ultramarathon."


I keep saying those words out loud and I continue to not believe what I am saying to myself.

It's so hard to fathom because I can recall 6 months ago, I was certain that I wasn't going to attempt an ultra this year. My goal was to knuckle down on some consistent training, work on my speed and aim to win some trail races of around 15 to 20 kms in length.

I'd told myself, and many others who'd listen to my boring running plans, that I wasn't going to do an ultra until I was older and thus, slower. But that all changed when I ran the relay at the Tarawera Ultramarathon in February this year. The event was incredibly inspiring and you were surrounded by so many people who were setting out on challenges that no doubt they too said they'd never undertake, that it was very hard to ignore the pull of running a race of that magnitude. If you're a runner, and you're in the middle of that atmosphere and you don't feel like wanting to sign up for an ultra right away, there is something wrong with you.

And so, the seed was planted, and it didn't take much fertiliser to help it grow into a full 60km sized tree that was my WUU-2K entry. Now this was a race that I'd considered when it was first announced, but I quickly dismissed it. Like a person who's restricting their options by saying something inane like "I don't date DJs", my equally silly mantra was "I don't do ultras...yet", and so I ignored it and searched out other races at the time.

But in late February, with the buzz from Tarawera still pulsing through me, I realised that if I was to ever do an ultra, the WUU-2K had to be my first one. The race encompasses so much of what I am about when it comes to running, and I was so motivated by that fact that I threw all plans of 'being an old man running long distances' aside, and signed up so a slightly younger version of myself could get into the mix and enjoy what looks to be a cracker of a race.

The WUU-2K is the inaugural Wellington Urban Ultra, 60km over trails that meander across Wellington's hills starting from Khandallah Park, circumnavigating the city counter clockwise to finish on top of Mt Victoria. And there are a bunch of reasons why this is the perfect race to debut in an ultra distance.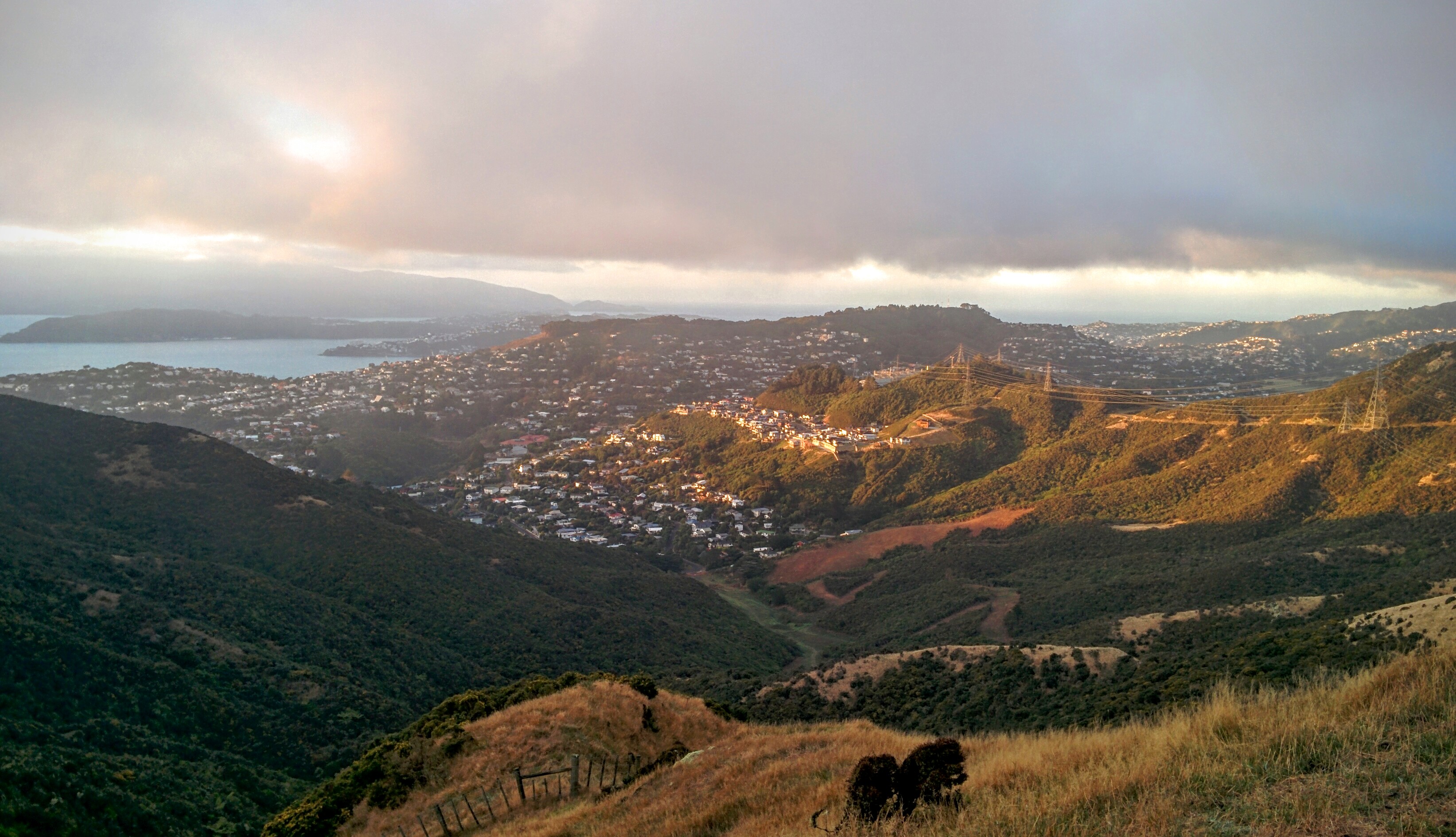 Brooding clouds seen from Skyline Trail
The course
The course is 98% trail running, all of that on some fairly decent hills. And as you may have guessed, I love to run them hills. And if I was being specific about what hills I love to run more than any, it's the local ones. The hills and trails on this course are those I hold very dear to my heart and which have contributed greatly to who I am as a runner. Having a chance to embark upon such a momentous journey for the first time on the same very hills and trails, is something I'm incredibly excited about.
Familiarity
From what I know about ultra marathons, having a strong mental game is a major part of success. Being so familiar with the course and conditions is going to be a massive boost to that me in that regard.
If I know the weather forecast, I can almost guarantee what the conditions are going to be like across the entire course. I know where I'll be exposed, where I'll be sheltered, how careful I have to be on certain downhills and when I can put the foot down. I also don't need to stress about getting lost and I'll know how long I have to toil and endure on certain bits of the course. All of these things will add up to making quite a tough day that much easier.
Support
I'd always hoped my family would help crew if I ever did an ultra, and this is the perfect opportunity to get them involved in this way. They can sleep in their own beds (so can I for added bonus) as the start is literally 5 minutes down the road. All the aid stations are in areas they know, which makes planning much more simple, and they'll be keeping me in top shape and motivated as I tick off the miles. On top of that, I'm pretty sure I can convince at least a few friends to be out on the course cheering me on, and no doubt some will want to be at the finish ready to laugh at how wrecked I'm going to be.
The organisers
It always helps you to enter a race when you know the people behind it are doing it for the right reasons. Gareth and Stu, the organisers, are part of WoRM, a running meetup here in Wellington. It was through the regular trail runs those guys did together in which the idea was for the WUU-2K was thought up and ultimately realised. I've met Gareth and Stu a number of times, and you cannot help but notice how passionate about trail running in Wellington they are, as are all the WoRM crew, plenty of which will be out in force volunteering to help the race be amazing.
The length
Hey, it's only 60 kilometers, it's not like its a 100 miler or anything. Walk in the park....
There is so much more to why I'm doing this race, and these are just some of the reasons why I'm toeing the line in a couple of weeks.
I cannot wait to run with some like minded people and complete the challenge that I've set for myself and worked hard to achieve over the past 4 months, it's going to be a blast.
PS - If you've read this far, another reason I'm running in this event is to help raise money for the Malaghan Institute. It's is an incredible research institute that is focused on finding cures for diseases such as cancer, asthma and allergies. If you'd like to help myself or any of the runners who are raising money for this cause, head to my donor page, or the event's info page here.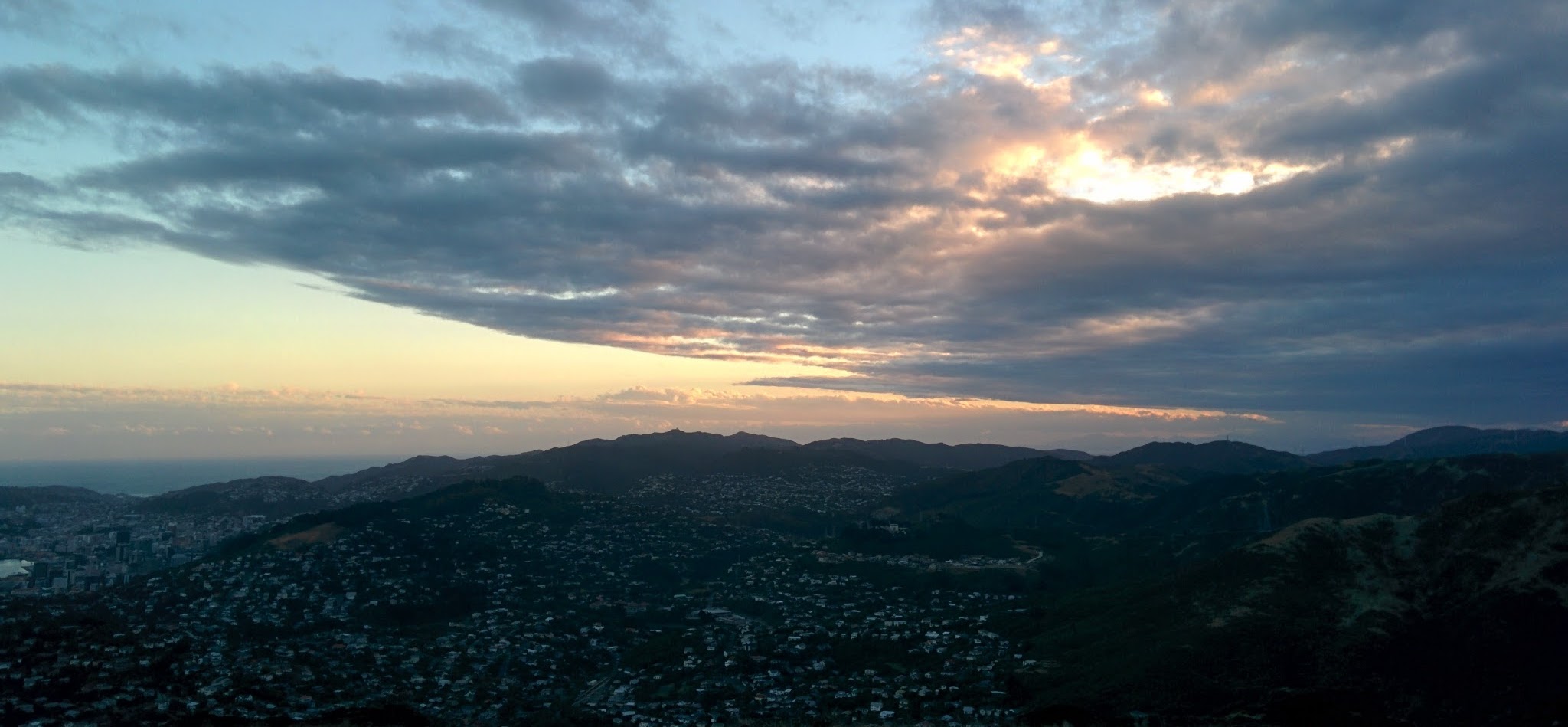 The view from Mt Kaukau at dusk
Header photo of myself running along skyline at dusk by Ricoh Riott Photography