Past self had legs bigger than it's belly.
It's funny how your motivation can turn on a dime. This happened to me just this past day or two with regards to the impending A100 race, which kicks off tomorrow.
The recent victory at the Crater Rim Ultra was a culmination of a lot of physical and mental effort. So much so that, compared to previous races, it's taken a long time to decompress from all of it, and in some ways, I still haven't completely.
With the fact I trained and raced my guts out for that event, added with the knowledge that I'm likely to be putting in a massive training block for the World Champs next year, I took a deserved holiday. My brain had completely checked out with any thought of racing as I was just keen to eat a lot of crap food, drink a few brews here and there, and disturb my usual rigorous sleep patterns to get some TV shows or movies in.
However, my lackadaisical current self had forgotten what my overeager past self had done, which was entered a multi-day stage race that occurred only three weeks after the Crater Rim Ultra. Past self was a bit miscalculating, as for some reason I thought there was an extra week in the middle there when I entered one or the other (I can't recall which I entered first), and so past self thought I had more time to recover. Past self had legs bigger than it's belly.
While I was in decompression/donut/beers/netflix mode of the last few weeks, I started to become well aware how close the A100 race actually was, and suffice to say, motivation to bother turning up to the start line was pretty low.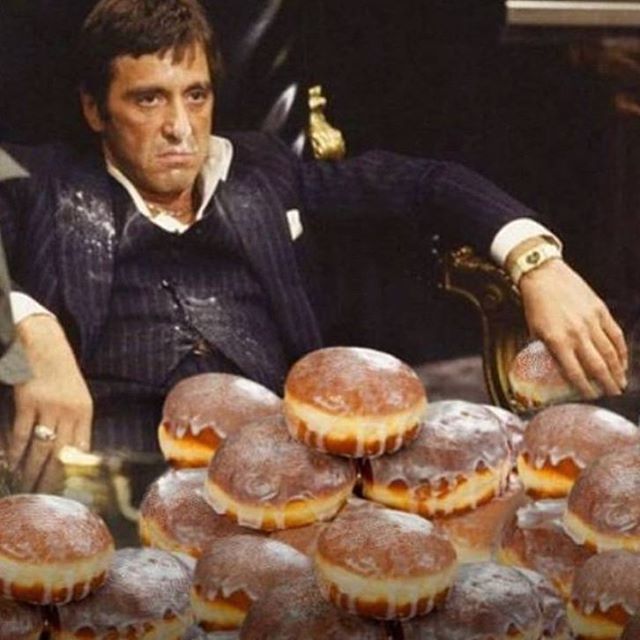 How I felt after a few weeks of indulgence
I started running through my options;
Racing for the win over the full three days
Toeing the line, but just rolling through on cruise mode, and enjoying the course at low revs
Doing just the second day, the Aorangi Undulator
Not running at all, but helping out and marshaling with some mates
Not even getting involved and spending the weekend at home with my family
There were good reasons for doing all of these, but as I worked back from the most lazy scenario, I found reasons not to also;
Not even getting involved and spending the weekend at home with my family
I checked with the kids and wife on this one, and was told I should at least do something. They agreed that I'd already taken the time off work and was fit and healthy, so no point hanging about home. I'm pretty sure they'll miss me, but they acted like they wouldn't....
Not running at all, but helping out and marshaling with some mates
I do like giving back to races I have an affinity for. I've marshaled at a few races, most recently the Mukamuka Munter, and it's a rewarding experience. You get yourself into the bush with a bit more gear and food than usual, park up, maybe set up some markers etc, and then wait. Once the runners start coming through, you get to see who's in front and cheer everyone on with the odd high-five.
There was also the added temptation of some off track bush bashing with a good mate of mine the day before, followed by a night in Pararaki Hut - a lovely hut I've stayed in before and really enjoyed.
Now that I think about it, I'm not sure why I decided against this option....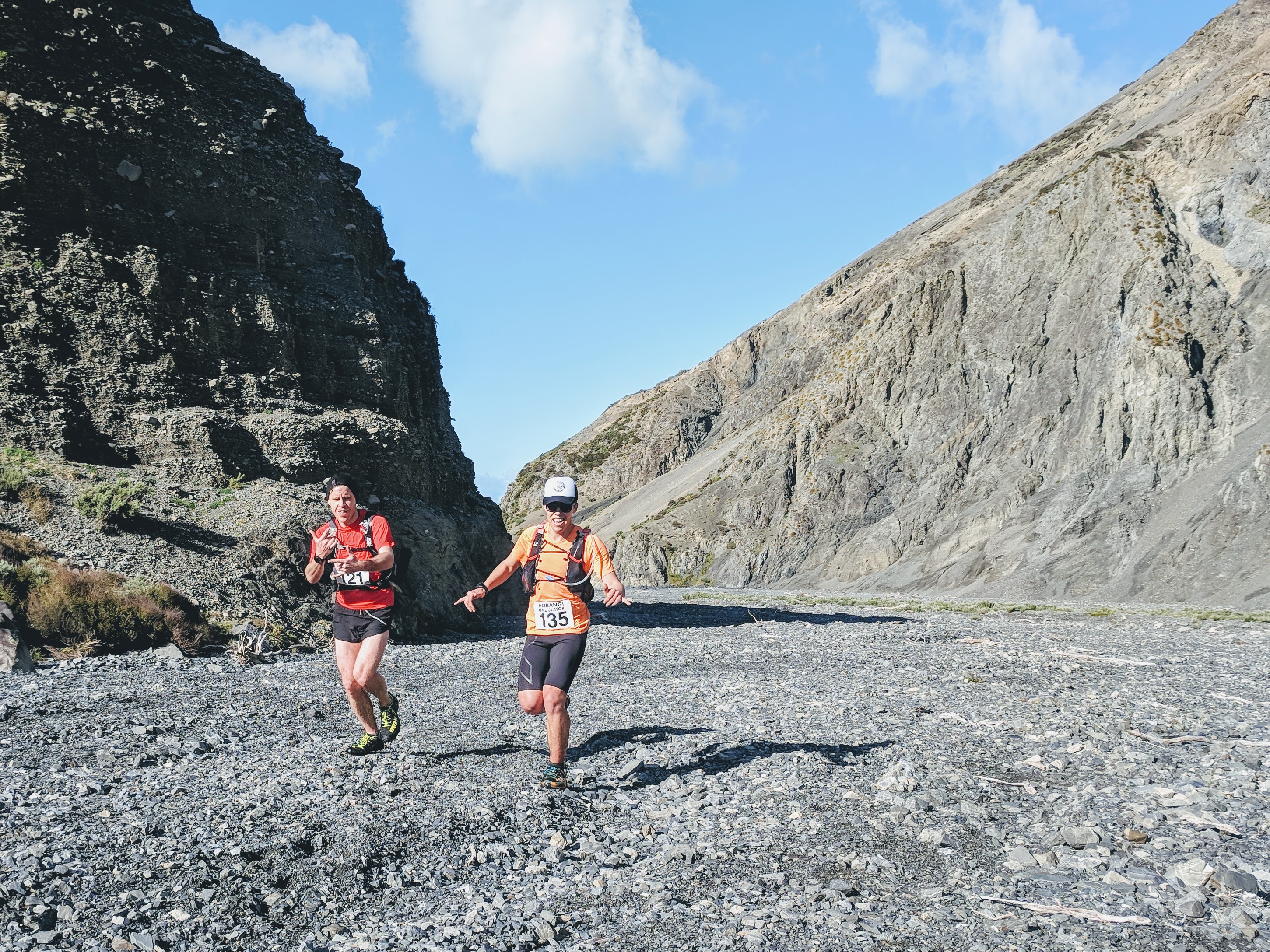 Tom and Glen hoofing up the valley in the Mukamuka Munter while I marshaled
Doing just the second day, the Aorangi Undulator
This was the 'I don't think my body is quite up for 3 days of running' option.
I do love the Undulator race. It's tough, suits my skill set and there are some bloody fast buggers racing it.
But then again, I'd be doing it if I do the A100 anyway as it's part of day two. And I'm not primed for racing that event on it's own, I just don't feel as prepared as I would want to be. I could see a high potential for feeling a bit disappointed with my effort on it, as I have some arbitrary time goals I'd like to hit on that one some day.
I'll put that idea aside for next year.
Toeing the line, but just rolling through on cruise mode, and enjoying the course at low revs
Again, a very tempting option here. There are some bloody good buggers I know I could keep up with rather easily a bit further back in the pack. Spending some time adventuring with them and having yarns would have been a great time. I'd also have the added benefit of not destroying my body as much, and not have the pressure to be stressed about all the little details.
However, right this moment, I just don't think I'm wired that way. I ran in a Park run the other day and stayed in the rear guard with a friend. I found it a lot harder than I thought I would to hold back on the gas. I was always wanting to speed up and pass the next person in front of us. In a race like this, where I tied last year, it would be impossible to not try go for the win, so there was no way this option was going to happen, and ultimately I would have to choose the original plan..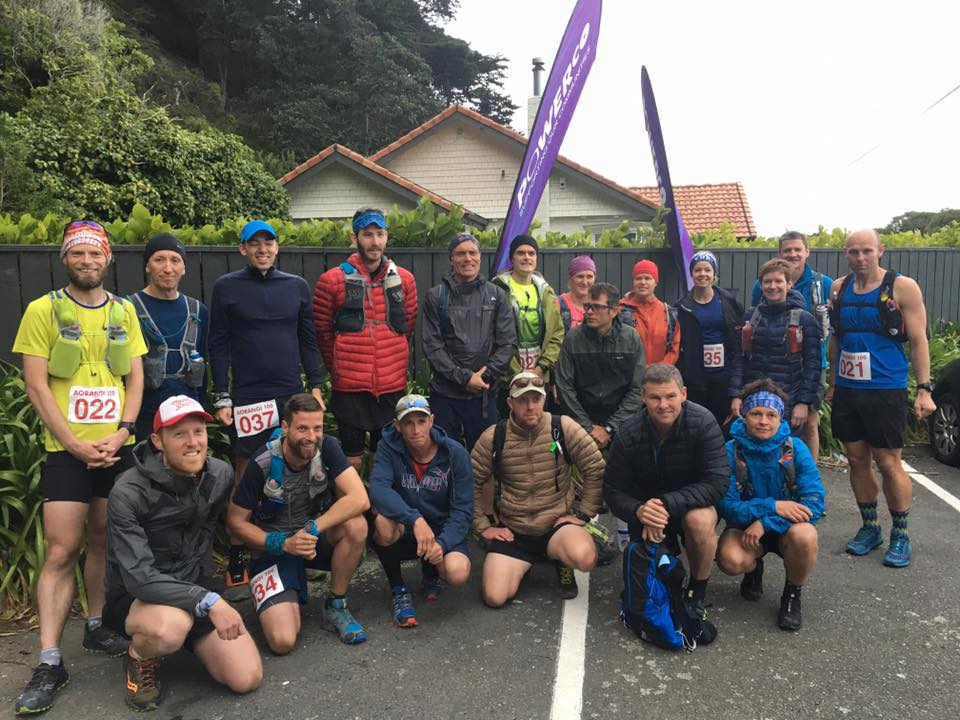 The A100 competitors before the 2017 day 1 start
Racing for the win over the full three days.
As soon as I got back to this option, it was all on. I found my mojo for wanting to race again and I was set on preparing for an epic three days of racing.
So why am I so drawn to this race?
To me, the appeal of this race is multi-faceted, but a lot of what has me returning with great enthusiasm this year stems from my first experience with the race last year.
It was in the 2017 undertaking of the race that I first raced against a guy called Simon Wills. We'd never competed against each other before, but going into the race, I'm pretty sure we both knew the other would be the main competition over the three days. It was apparent very early on that Simon was going to be tough, as we were in lock step for about the first 30k from the start gun. That was despite my best efforts to shake him up the Orongorongo river.
It wasn't until just after the climb on the first day we were significantly separated, as I annoyingly slipped on a wet rock going down the Mukamuka valley, which caused my surprisingly fatigued muscles to cramp all over. I had to give my body a bit of a rest as I eased back into running down the rough as guts valley, but in the mean time, Simon had taken off and he finished the day 8 minutes up on me.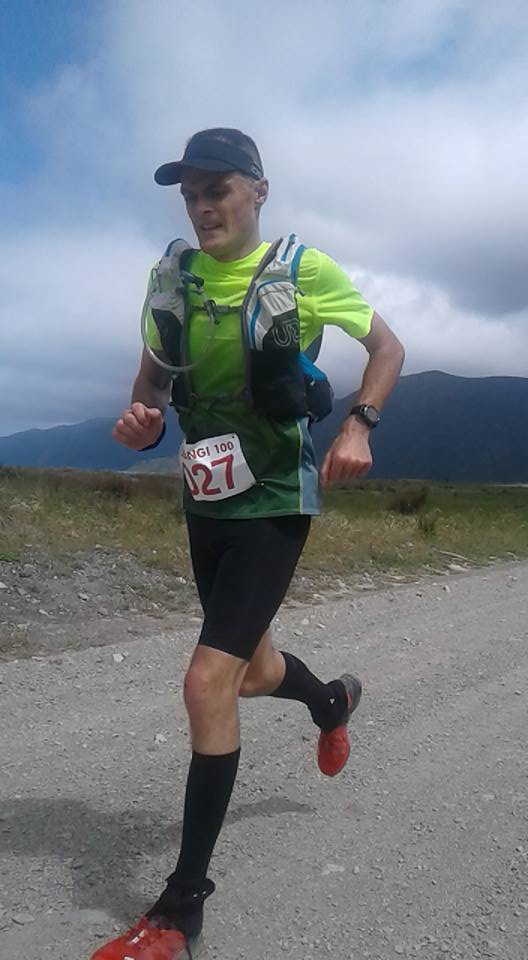 Simon charging into the finish on Day 1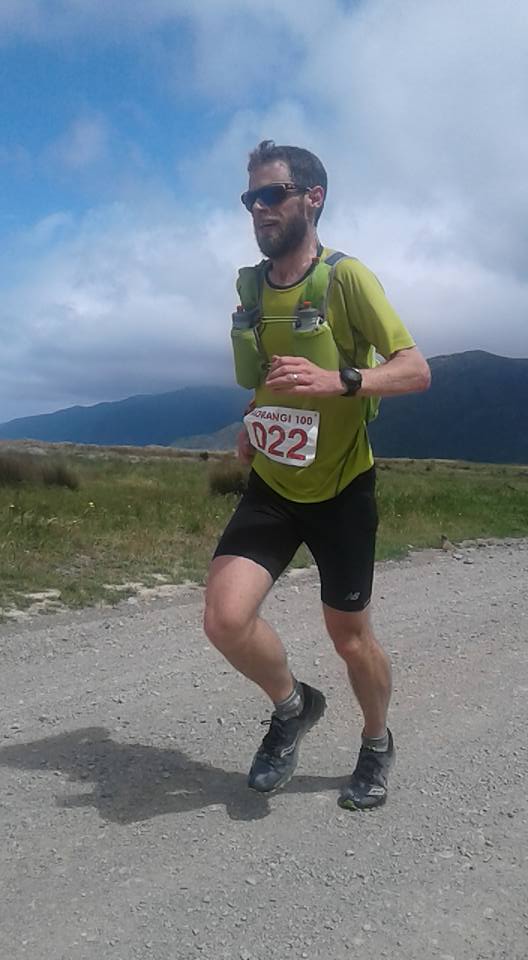 Me struggling into the finish on Day 1
Skipping through a bunch of details from the next two days, I ended up finishing day 2 (the Undulator) ahead of Simon, taking six minutes out of the lead, setting myself the requirement of needing to finish over two minutes ahead of him on day three. However, as much as I thought I'd put that gap on him easy as I crossed the finish line at the Waikuku lodge, two minutes later, Simon comes screaming up the hill over the line, and we ended up in a tie.
While I was absolutely stoked with the result and proud to have my name on the trophy alongside a great athlete, it just hasn't quite sat right all this year.
So I am returning to the 2018 contest with the desire to claim the top podium spot by myself, as I have been assured that the seconds will be recorded this year to remove the possibility of a similar occurrence.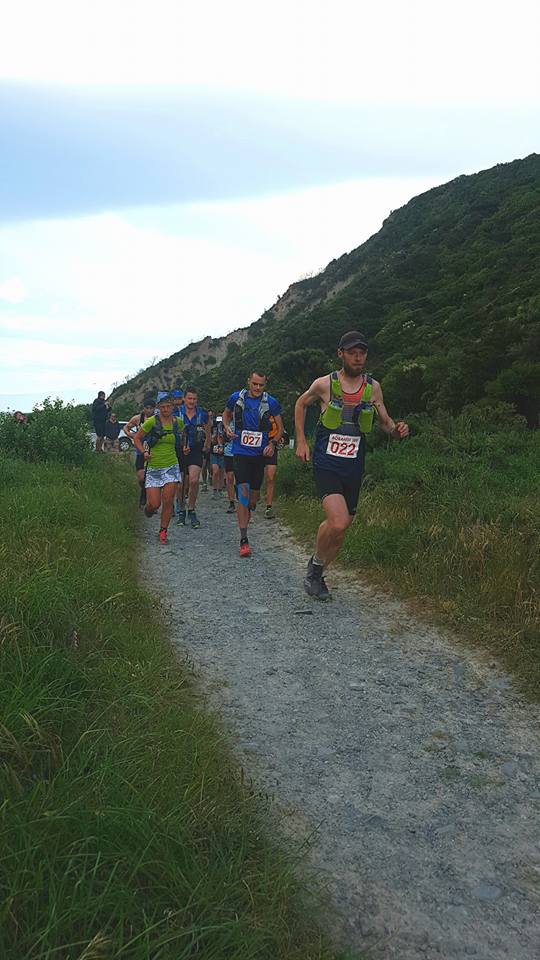 The start of Day 3, I had to get out in front and make it stick
Competition aside however, there is a lot more to the race I'm looking forward to.
The fact it's three days of racing with the same people, you get to spend some time before and after each day having yarns and sharing war stories with both people you know well, and people you've just met. You find out a lot about people between each race, it's funny how fatigue can break down barriers like that. There is just a great sense that, regardless of the results, we're all doing this together for a good time.
Not to mention the variety of areas that you travel through and the terrain under your feet. There is nearly everything that a classic NZ trail race could throw at you;
Flat, wild coast roads
Untracked river valleys with plenty of crossings
Gnarly tramping tracks
Rugged gorges
Steep 4WD roads
lots, lots more...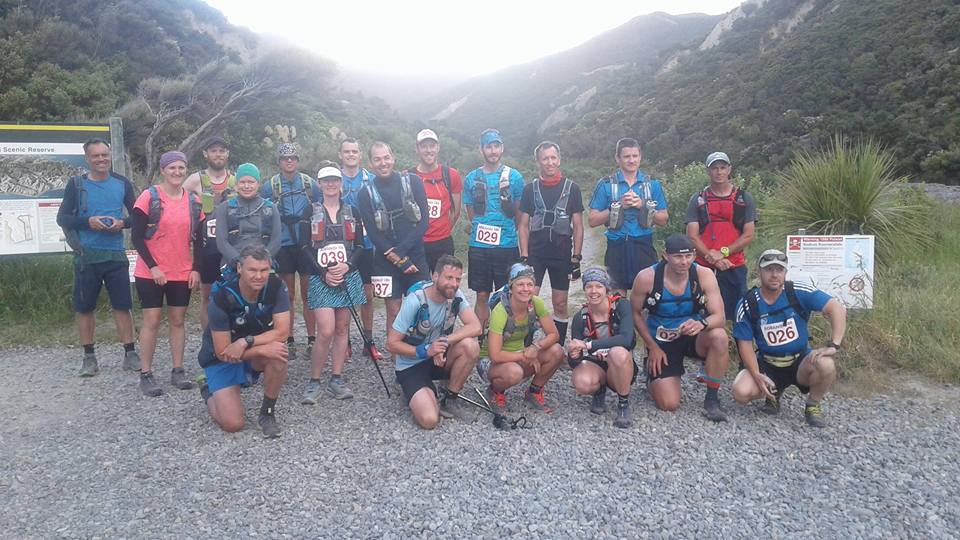 All smiles at the start of Day 3
It's brutal, but it's fun. Which is exactly the kind of thing I'm into. And opposed to a few days ago, I'm really looking forward to getting out there and experiencing it once more.
If you want to know about more about the race, head to the website or check out this fantastic blog by the 2015 Champion (and course record holder) Tim Sutton
http://nztrailrun.com/a100-definitely-not-weak/